C-KOMPAI
C-KOMPAï - Providing Cognitive capabilities to the KOMPAï Robot with the addition of a Cognitive Brain The CBRAIN (Cognitive Brain for Service Robotics, developed by C-ROBOTS) is a...
more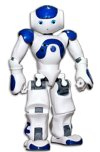 BABIR
BABIR - A better audition for a better interaction with humanoid robot A robot has to offer an efficient and intuitive interaction with the user in order to be considered as an...
more

GRASPY
GRASPY - Stereo Vision For Grasping by Humanoid Robot The personal robotics market will be a major industry in the 21st century. In order to integrate robots in our everyday life,...
more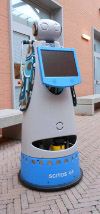 ASTROMOBILE
ASTROMOBILE - Assistive SmarT RObotic platform for indoor environments: MOBILity and intEraction The ASTROMOBILE project aims to develop and demonstrate that a smart robotic mobile...
more

TACTIP
TACTIP - Tactile fingertip for robots The TACTIP project addresses a number of robotics issues: the need for improved tactile sensors for robot manipulators and the creation of...
more

SPEAKY
SPEAKY - SPEAKY for Robots SPEAKY for Robots (S4R) aims at fostering the definition and deployment of voice user interfaces (VUIs) in robotic applications where human-robot interaction...
more

MUCE
MUCE - Modular underwater cleaning equipment There are three partners in the MUCE experiment. WEDA is a market leading producer of professional pool cleaners. KTH is the academic partner...
more

EduFill
EduFill - Filling the educational gap in service robotics The EduFill-Experiment aims at bringing latest research results in mobile robots and manipulation form the laboratory to the real...
more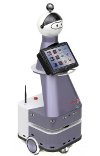 KOMPEYE
KOMPEYE - Enhancing the visual perception capabilities of Kompaï robot using parallel processing Robots could be the perfect home employees as they can work without a break and without...
more
1 (total result pages: 1)