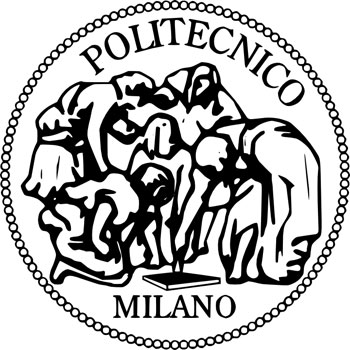 Politecnino di Milano (POLIMI)
About us
The Dipartimento di Elettronica e Informazione (DEI) of Politecnico di Milano is one of the largest European ICT Departments, counting 180 faculty members and some 250 short-term researchers and Ph.D. students. The participants in this project all come from the systems and control area of the department, which is responsible for research and education in all the fields related to control science and engineering, including mechatronics and robotics. DEI has a longstanding tradition of involvement in EU funded projects, supported by a staff of people very knowledgeable in the related administrative affairs. The team of researchers involved in this project was formed around 1992 and since then has grown both in international scientific visibility and as a reference point for the regional industrial activities. Today its members serve in the editorial board of the most renowned international journals of the field and organise the most widely attended congress on motion control in Italy. For more information visit the group website at: http://merlin.elet.polimi.it.
What motivates us
The POLIMI group has a longstanding background on the control of the interaction of the robot with the environment through force feedback and, more recently, through vision feedback.
The POLIMI group has proposed in the past innovative force/position and impedance control strategies, which directly account for the main properties of industrial robots. The POLIMI group has obtained significant scientific results in the vision-based control of lightweight and flexible manipulators, too. In addition the participants have a vast experience on modelling, simulation and control of mechatronic systems. POLIMI currently participates in the EU-funded integrated project ROSETTA (Grant 230902), with responsibility on the Work Package 5 on safe human-robot interaction control. Therefore POLIMI's researchers are believed to possess all the necessary background to address the challenging tasks of the project.
Several facilities are available at the proposers' lab, including experimental devices (industrial and flexible robots, rotary and linear motors, test-beds for mechatronic systems study) and advanced software packages for simulation.
How to contact us
Politecnico di MilanoDipartimento di Elettronica e InformazioneLuca BascettaPiazza Leonardo da Vinci 3220133 MilanoITALY
+39 02 2399 3440
bascetta@elet.polimi.it