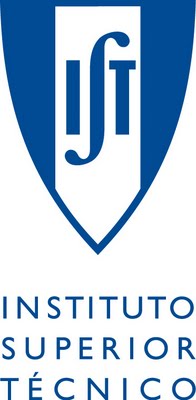 About us
Since its creation in 1911, Instituto Superior Técnico is the largest and most reputed school of Engineering, Science and Technology and Architecture in Portugal. At IST, the aim is to give students and alumni the education and the knowledge tools to improve, to change and to shape society through science, technology, and entrepreneurship. IST provides top quality higher education, strongly exposed to research, development and innovation (RD&I) activities, immersing students in an exciting and global environment geared towards solving the challenges of the XXIst Century.
IST consists of nine separtments that are responsible for teaching undergraduate and postgraduate programmes. Today IST has about 9500 undergraduate students and over 1100 graduate students in different areas of studies. The faculty of IST includes over 700 Professors with Ph.D. in different areas of specialization. The scientific activities take place in research institutes of excellence, in which working groups develop research in specific subjects within its scientific area.
The team involved in the HipRob experiment belongs to the Department of Mechanical Engineering, and performs research at the Centre of Intelligent Systems of IDMEC – Institute of Mechanical Engineering.
What motivates us
The ECHORD project lays out the ideal setting to advance the HipRob project into a functioning prototype. The objectives of HipRob fit perfectly in the devised scenarious and research foci of ECHORD, and this is what compelled us to participate. In particular, the human-robot co-worker scenario, when set inside a surgery room, poses extra challenges to be solved in terms of safety. In return, the outcome from the physical surgeon-robot interaction, is reproducibility in the positioning and orienting of hip resurfacing implants with high accuracy.
How to contact us
Instituto Superior Técnico, UTLisboaDepartamento de Engenharia Mecânica, IDMEC/CSIPavilhão de Engenharia Mecânica III, Gab. 4.11Prof. Jorge M. M. MartinsAv. Rovisco Pais1049-001 LisboaPORTUGAL
+351 21 8419115
jorgemartins@ist.utl.pt