Partner TUM
Contact TUM

Dr. Reinhard Lafrenz

Email: xxx

Phone: +49 89 289 18136
The Technische Universität München (TUM) was founded in 1868 and is nowadays one of the leading universities in Germany. It is dedicated to the ideal of a top-level research based entrepreneurial university. TUM has an outstanding international reputation and collaborates with more than 150 partner universities worldwide. It bundles the full spectrum of natural, engineering, educational, medical and life sciences, flanked naturally by business studies. This combination of subjects is unique in Germany and Europe. TUM educates approximately 25.000 students and employs more than 400 professors and around 5.100 teaching staff.
The Department of Informatics is one of the largest and most well-equipped computer science departments in Germany and has a long tradition of industry collaboration. The "Robotics and Embedded Systems" group in the Department of Informatics is headed by Prof. Alois Knoll. Its primary mission is research and education of machines for perception, cognition, action and control. It is organized into four research areas:
Human Robot Interaction and Service Robotics
Medical Robotics covering all aspects of manipulator and instrument control for complex surgical procedures
Mobile and Cognitive Robotics encompassing a comprehensive area of topics ranging from sensor models via individual sensor processing entities to high level cognitive skills for navigation, adaptation, and machine learning
Embedded Systems which are being developed with special emphasis on fault tolerance and high availability.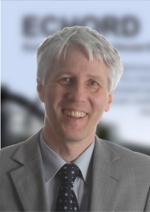 Alois Knoll got his M.Sc. degree in Electrical/Communi­cations Engineering from the University of Stuttgart, Germany (1985) and his PhD (summa cum laude) in computer science from the Technical University of Berlin, Germany (1988). He served on the faculty of the computer science department of TU Berlin until 1993. He then joined the Technical Faculty of the University of Bielefeld, where he was a full professor and the director of the research group Technical Informatics. Since autumn 2001 he has been a professor of Computer Science at the Informatics Department of the Technical University of Munich and chair of the research group "Robotics and Embedded systems". His research interests include cognitive, medical and sensor-based robotics, multi-agent systems, data fusion, adaptive systems and multimedia information retrieval. In these fields he has published over 200 technical papers and guest-edited international journals. He initiated and was the program chairman of the First IEEE/RAS Conference on Humanoid Robots (IEEE-RAS/RSJ Humanoids2000). Prof. Knoll is a member of the German Society for Computer Science (Gesellschaft für Informatik (GI)) and the IEEE. Besides ECHORD, he is involved in the following european projects: JAST, JAMES, euRobotics, RoboEarth.
For more information see http://www6.in.tum.de/Main/Knoll.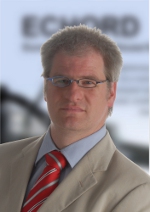 Reinhard Lafrenz studied Computer Science at the Technical University of Kaiserslautern with a focus on artificial intelligence and robotics. Afterwards he worked as a researcher at the University of Stuttgart where he was one of the co-founders of the RoboCup robot soccer team and where he received his PhD degree in 2007. He is currently a senior lecturer at the research group "Robotics and Embedded Systems" in TUM's Informatics Department. His research interests include cognitive autonomous real-world robotic systems, including systems architecture and engineering, world modelling, scene interpretation and self-organisation. Reinhard Lafrenz is the Project Manager of ECHORD. Besides ECHORD, he is involved in the EU projects RoboEarth and euRobotics.